To boost the competitiveness of companies, institutions and Italian investors
We create and manage open innovation and corporate entrepreneurship projects for some of the most important Italian companies, with the aim of increasing their competitiveness.
We help institutions innovate and encourage their communities to innovate, towards economically and socially relevant initiatives.
We find investment opportunities in technology and support each startup throughout its evolution,
from the beginning to the exit stage.
We are ready to bring corporate entrepreneurship, digital transformation and open innovation into your world, to increase your competitiveness and boost your evolution.
We have created an original and complete approach that allows us to develop the best groundbreaking strategies for our Clients.

Training on open innovation, i.e. strategies and best practices as well as corporate entrepreneurship dedicated to managers.
Technology scouting and matching. We source the best cutting-edge technologies and startups with offers that are complementary to yours to enhance your products and services.
Corporate Venture Capital. We design and implement the most effective investment strategies and M&A for your company, to enhance cutting-edge technologies and companies.
"Plug & play" open innovation: corporate incubators, call for ideas, innovation theme-based events and other "plug & play" services with validated formats and partners. Ultimately, we make our solid track record and database available.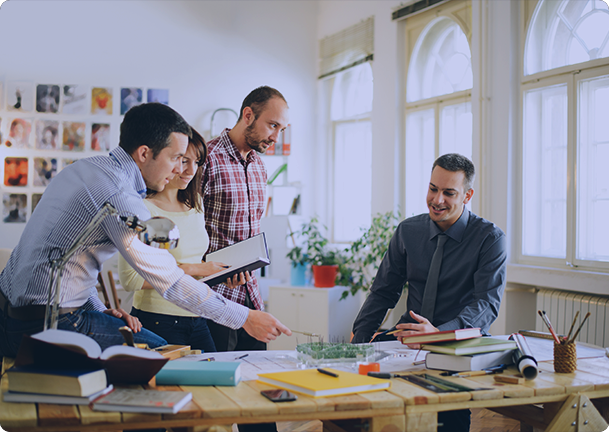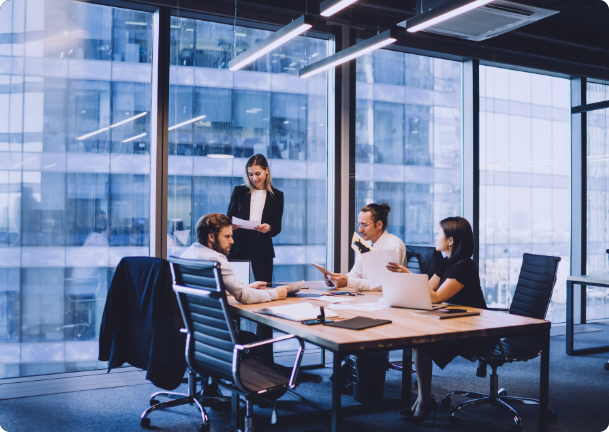 Entrepreneurship training. We provide coaching on entrepreneurship and the fundamentals on how to manage a startup, starting from fundraising, for students and young entrepreneurs.
Ecosystem design. Support to local stakeholders to define the most suitable strategies to create and develop local entrepreneurial clusters and ecosystems.
Support to the associates, assisting their path towards innovation through tech scouting, theme-based events and deal flow generation for registered members of specific industry associations.
Training on innovation investments, involving coaching on how to devise investment vehicles, processes, tools and investment strategies as well as how to differentiate the investment through a startup portfolio.
Dealflow generation and management. Creation of recurrent investment opportunities in relation to specific industries and geographical areas. Subsequent due diligence and the possibility to invest in the most promising opportunities found will also be evaluated.
Ecosystem development, though the creation of strategic partnerships either with territorial or industrial ecosystems, for corporate or finance investors.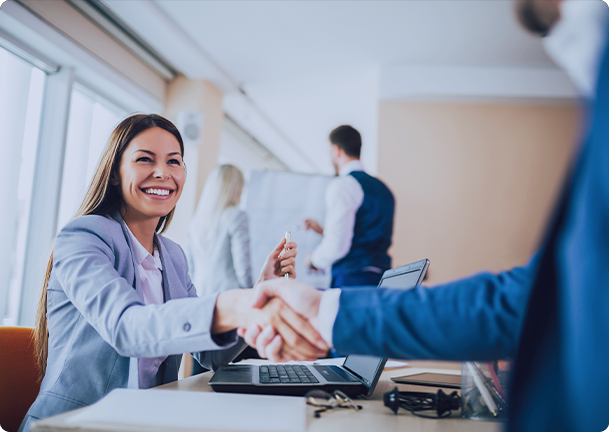 Ability for teamwork, drive, steadfastness and a goal oriented approach. These are the elements
that were instrumental for the success of MCE 4x4. Nuvolab proved to be the ideal partner for the
development and the realisation of the entire project.
Andrea Agresti
Officer at Assolombarda Confindustria Milano Monza e Brianza, Territory and Infrastructure Unit.
Nuvolab proved a proactive and effective partner for the iBicocca project, strongly connected with
the Italian and International innovation ecosystem and able to challenge the classroom with
significant people and stories, in the framework of a strongly innovative and enthralling course. We
acknowledge how relevant it is to trigger and develop the entrepreneurial spirit of our students,
which is increasingly becoming an exciting and important journey: not just for them, but also for our
University. This course will surely embark us together on a prosperous journey.
Professor Danilo Porro
Dean for the Research and Development Unit at Università degli Studi di Milano Bicocca
Nuvolab's support in the creation, launch and management of Corriere Innovazione was of vital
importance to us. The thorough expertise related to corporate entrepreneurship projects together
with an extensive knowledge of the Italian innovation ecosystem has allowed Corriere to find the
right ways to tell how the future is moving forward in our Country, also through the voice of its main
actors and players. This is definitely one of the most successful projects that we had the chance to
have in RCS Group.
Massimo Monzio Compagnoni
Head of local publications at Corriere della Sera
What I have mostly appreciated about Nuvolab is that its project management approach is entrepreneurial, rather than consultancy based. They are actually focused on execution and you really get hands-on, concrete results. To summarise, few powerpoint slides and lots of hard facts.
Stefano Perrone
Head of Services to Startups and innovation based PMI (Italian small and medium sized companies) at Intesa Sanpaolo
If you are interested in boosting the competitiveness of your business, innovate your institution or invest in open innovation projects, please fill in the form below to get in touch with us.